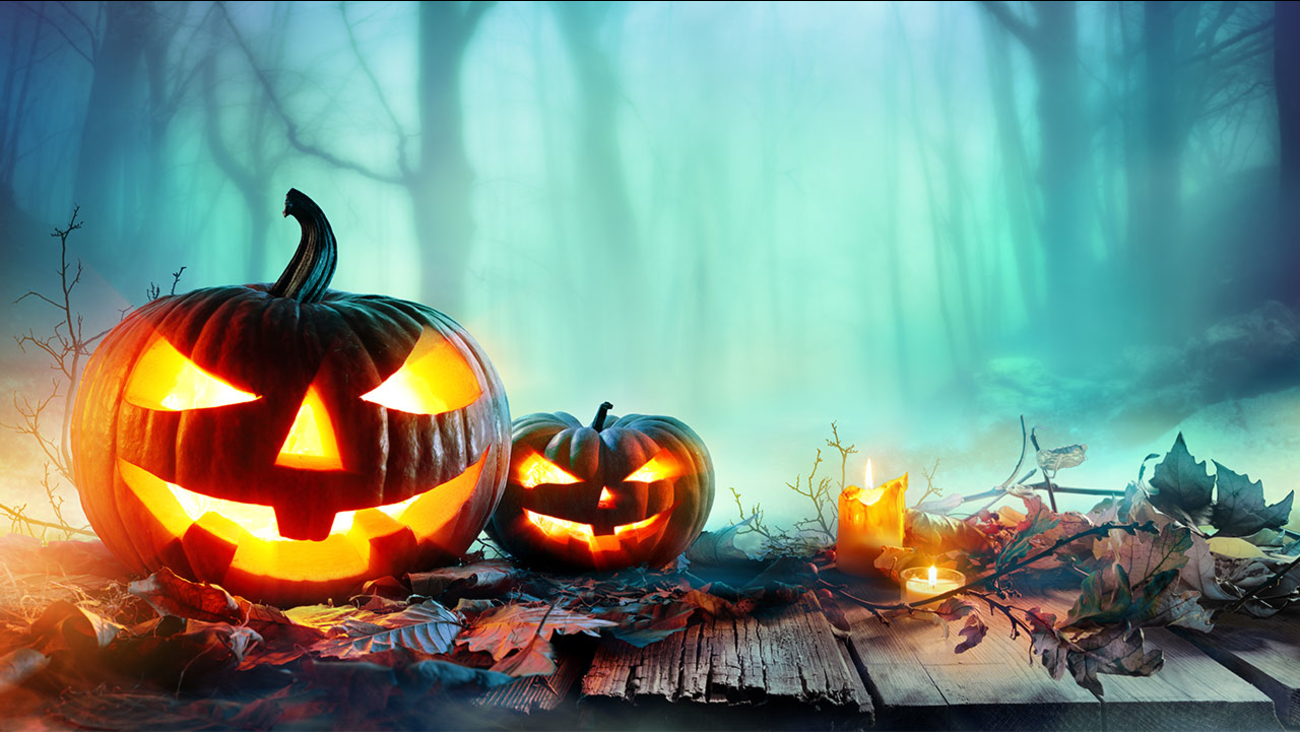 Halloween and The Day of Dead are holidays celebrated by families and children around the world, but the plastic trash created for the festivities can be totally terrifying. Have no fear, Break Free From Plastic member groups UPSTREAM, Plastic Pollution Coalition, and Ecology Center have collected the best solutions, tricks, and treats below.
Halloween Tips & Tricks
Forgo the plastic treat bucket. A reusable cloth bag or basket works for Trick-or-Treating and can be reused again and again.
Choose a plastic-free costume. Avoid costumes made with PVC/vinyl, which are more likely to be contaminated with chemicals called phthalates. Phthalates can disrupt your endocrine system... Scary, indeed! Make your own costume from natural fabrics, repurpose items you already own, or visit a thrift store for the perfect outfit.
Use Real Stuff. Decorate your home with pumpkins, gourds, and autumn leaves. Use leaves like paper to make festive cut outs. Carve pumpkins into Jack-o'-lanterns for spooky decorations—you can even roast and eat the seeds. After Halloween, compost your pumpkin.
Throw a Green (and Orange) Party. Hosting a party? Skip "disposable" plates and cups. Use your own cups and dishes and wash them afterward. Use real forks and spoons or for an easier option, serve finger foods.
Serve party treats without a side of trash. Caramel apples, served on compostable parchment paper, can be skewered on sticks from your yard. Arrange sliced black olives in the shape of a spider on top of your deviled eggs. Halloween-themed cupcakes can be made in compostable paper cups or reusable silicone cupcake liners.
Plunge into Pinterest! A wealth of creative Zero Waste Halloween ideas can be found on this Pinterest board assembled by Kathryn Kellogg of GoingZeroWaste.com, including Frankenstein kiwi, ghost bananas, and Franken-guac!
Handle the Halloween Hangover. Your trick-or-treating kids will inevitably return with a hefty haul of trashy candy. For those hard-to-recycle candy wrappers, you can purchase one of Terracycle's candy-and-snack-wrapper Zero Waste boxes, stuff it with candy wrappers, and ship it back for recycling.
Keep your face paint pure. Researchers found heavy metals in almost half of 48 different Halloween face paints they tested. Other ingredients like parabens, formaldehyde, and dioxins belong nowhere near your face. Safer brands exist!
11 Tips for Trick-or-Treaters
Here are some fun ideas for those witches and dinosaurs who show up at your door.
For the Fancy Festers... Have you ever heard of Alter-Eco Truffles? These non-GMO chocolate truffles come wrapped in compostable packaging made from eucalyptus and birch bark with non-toxic ink. If you've got about 75 cents to spend per truffle, you'll be sure to have the most lavish chocolate on the block--without the pollution!
For the Old School Tricksters… When was the last time you went to your local candy shop? Why not buy candy the old school way in bulk and hand it out in your own fun, festive way? Mystery bags are always spooky fun, and you (and your kids!) could have a blast decorating recycled paper bags with ghosts and question marks.
For the Classic Candy-Givers Who Want to Keep it Classy... There are still many main-shelf candies packaged in mini cardboard boxes, like Milk Duds, Junior Mints, Dots, Nerds, or even raisins! The boxes can be recycled if clean and composted if dirty.
For the Metal Heads... A few foil-wrapped candies – Hershey's kisses, gold coins – have recyclable foil wrappers that you can recycle if you ball them up. The bigger the ball, the more likely they'll be recycled. If a wrapper can't be crumpled up into a ball and bounces back instead, then it's mixed with plastic and can't be recycled.
For the Green Thumbs... Seeds are a stellar alternative to handing out high-fructose corn syrup. Instead of offering candy that will be gone in an instant in packaging that will last forever, why not offer children something that can grow with them?
For the Tooth Fairies.. Small change is a big excitement! Have fun dishing out good luck pennies, and bonus points for dressing up as the Tooth Fairy!
For the Practical Partakers... You really can't go wrong with a pencil and/or erasers - it is something kids use at school and at home, so you're not creating waste with this one!
For the Treasure Hunters... Sure Charlie Brown complained about getting rocks at every house, but imagine being the ONLY house with rocks! You can find all kinds of treats from nature, from stones to seashells to feathers for trick-or-treaters. This can offer the adventurous spirit of just coming back from a hike, only dressed in unicorn horns and panda suits.
For the La Croix Buffs... We all know how thirsty an ordeal trick-or-treating house to house can be. Your house can be the saving grace of the neighborhood that shares a refreshing beverage with the kids. Aluminum is one of the few materials that can be recycled again and again, so why not share some Peach Pear La Croix cans with the kids, or even lemonade or iced tea?
For the Punny Ones… Who wants to say, "Orange you glad you stopped here?!" Citrus fruits like mandarins and tangerines have their own natural packaging and something Halloween overwhelmingly lacks - nutritional value. And if you go with the natural packaging theme and start handing out avocados, please let us know so we add your house to our route!
For the Crafty Wizards... What better time of year to show off your origami skills than the one day a year children come to your house and expect a treat? Have fun with cats, crabs, dragonflies, and cranes, and bonus points if you hand out step-by-step "How To" guides for the kiddos who can continue the fun long after the holiday is over.